Fiddle-Faddle by Leroy Anderson: official website, complete reference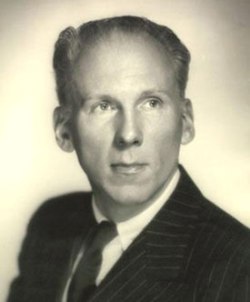 Composition:
"Fiddle-Faddle"
Composer:
Leroy Anderson
Copyright:
© 1947 Woodbury Music Company LLC
Completed:
January 1, 1947
Instrumentation:
String Orchestra
Scored for full orchestra by Anderson 1948
First Performed:
March 30, 1947, Arthur Fiedler, conductor of unknown orchestra for radio broadcast from old Boston Opera House
First Recording:
June 21, 1947, Boston Pops Orchestra, Arthur Fiedler, conductor [analog monaural]
Recorded by Leroy Anderson:
June 29, 1951 [analog monaural] Decca Records, New York, New York
Length:
3:10
First Stereo Recording:
June 11, 1959, Leroy Anderson, Decca Records, New York, New York
Transcriptions by Leroy Anderson:
Concert Band; solo violin; piano; xylophone, marimba, or vibraphone and piano; piano duet; violin and piano; violin, cello and piano.

Composer quotes:
" Many of my works had a title first and then I followed with the music. This was also the case with "Fiddle-Faddle" which had as a characteristic a musical continuity similar to the
Moto Perpetuo
by Paganini, except that of course it had to be written in a modern way. It took four different versions until I was finally pleased with the work. Just a short time while filing away material into the archives, I came across an old pile of manuscripts and I found the other three versions sketched out. I was not pleased with the first three versions because they just were not right. As soon I started to work on the fourth version of "Fiddle-Faddle", I knew this would be the right one. And so this version became the final one. The title of the composition shows that I intended an interpretation of this piece by violins, since string players can play faster, longer without tiring. "Fiddle" means in German "Violin", but we have also a play of words. Fiddle-Faddle is an English expression for "Lappalle" or "Bagatelle". "
---
Significant recording
Leroy Anderson conducted a studio orchestra in his June 29, 1951 Monaural recording of "Fiddle-Faddle" for Decca Records. 49 musicians, many of whom were the Principals of their respective orchestra sections, came to perform for the recording. They were chosen from the New York Philharmonic, the Chamber Music Society of Lincoln Center, the NBC Symphony, the Philadelphia Symphony Orchestra, Chicago Symphony Orchestra, The Goldman Band and the Beaux Arts Trio.
The studio orchestra included 10 First Violins, 6 Second Violins, 4 Violas, 4 Celli, 3 Basses, 3 Flutes, 2 Oboes, 2 Clarinets, 2 Bassoons, 4 Horns, 3 Trumpets, 2 Trombones, 3 Drummers and 1 Pianist.